Fire Curtains South Africa head office is nestled in the heart of Gauteng providing real time support, technical advice to its customers, its base manufacturing set up in Dubai, helmed by a team which has been at the forefront of the industry for three decades almost. Based amidst most modern architectural structures of the world, we are perfectly set to meet the tight demands of the fast-paced global construction industry. Fire Curtains South Africa focusses on details to manufacture bespoke designs for fire protection encouraging a safer space for work or living.
Established in 2013 with a world class team and technologically advanced manufacturing unit, Fire Curtains South Africa offers tailor-made Fire Solutions to fit all requirements and layouts and a convincing customer relationship offering long lasting, trustworthy commitment from our side to our clients.
At Fire Curtains South Africa, we believe in providing products of the highest quality. Our Fire Curtains and Smoke Curtains are tested to the British Standards, European Norm, ASTM and UL Standards and are produced in accordance with the quality procedures and requirements as set out in ISO 9001:2008. We are certified and listed by UL for our Smoke Curtains and Fire Curtains and have also achieved Third Party Accreditation for our Smoke Curtains.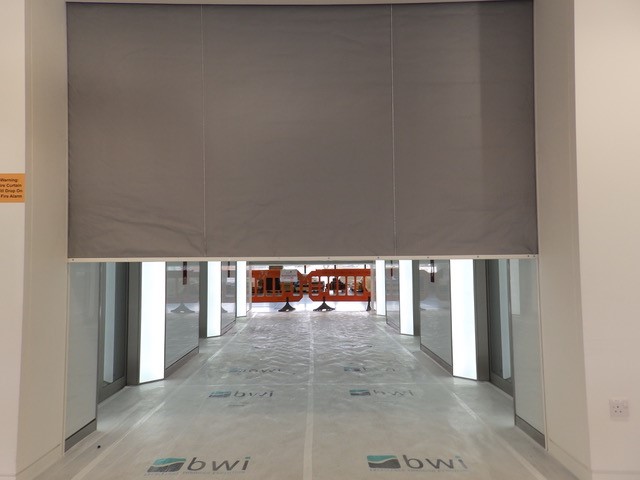 •

Over
30 years experience in smoke and fire barriers.
•

Equipment is fully compliant with the relevant EN and BS standards including CE and UL where appropriate.
•

Detailed CAD facilities.
•

Equipment is fully warranted.
•

Dedicated installation team.